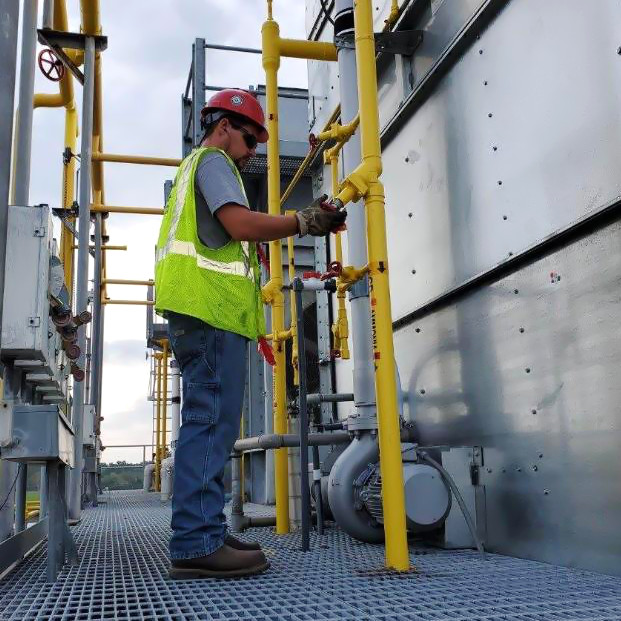 At General Refrigeration, safety is our number one priority. Employees at all levels are expected to strive for zero job site injuries and illnesses, and work diligently to execute the company's policy of maintaining occupational health and safety. Our entire company is committed to providing safe working environment for employees at all work locations. General Refrigeration's safety program places a high emphasis on education and ongoing safety training, hazard identification and elimination, and a combined team approach to workplace safety.
We believe that knowledge and awareness are the keys to a safe work place. We are proud of our comprehensive safety training program, which includes both formal certification safety training as well as weekly Tool Box Safety Talks. These safety meetings address topics relevant to our industry and hazards related to the type of work being performed at the time, such as confined space safety and lock-out/tag-out procedures. Our certification training includes a variety of courses ranging from respirator training to the operation of scissor lifts and forklifts.
The success of the General Refrigeration's safety program is attributable to a team approach to job site safety, whereby all employees are held accountable for maintaining the highest level of safety standards and performance.